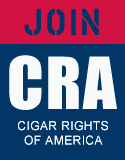 Home » Pipe Tobacco
PIPE TOBACCO BY BRAND
Milan Tobacconists offers a wide selection of fine pipe tobacco for the discerning smoker at reasonable prices. Only our most popular brands, such as Balkan Sasieni, Balkan Sobranie, Borkum Riff, CAO, Dan Tobacco, Escudo, Davidoff, Esoterica, Germain, Mac Baren, Milan Tobacconists, Middleton, Orlik, Peterson, Seattle Pipe Club, Erik Stokkebye and Sutliff pipe tobaccos, are listed here. If you are unable to easily locate a particular tobacco pipe tobacco, please give us a call at 877.70MILAN or send an email to customercare@milantobacco.com. We'll do our best to make a match!
---
4th Generation Pipe Tobacco by Erik Stokkebye
Erik Stokkebye is the 4th generation tobacconist from a stellar lineage steeped in tobacco tradition. Erik pays tribute to the Stokkebye heritage with the creation of 5 blends, 4 of which are named after each of the Stokkebye patriarch's birth year and reflecting their unique personalities and blend preferences.

Balkan Sasieni Pipe Tobacco
Balkan Sasieni Original Formula Pipe Tobacco Mixture was created by London's Master of Tobacco Blenders decades ago with the choicest Macedonia and Latakia leaf and rich Virginias and is blended today by Scandinavian Tobacco Group in Denmark.

Balkan Sobranie Pipe Tobacco
The Balkan Sobranie Original Smoking Mixture pipe tobacco is a reintroduction of the legendary original recipe made famous by the House of Sobranie.

Borkum Riff Bourbon Whiskey Pipe Tobacco
The name Borkum Riff was once only associated with the lightship 'Borkum Riff' that had a lighthouse onboard and sailed the North Sea off the Dutch coast showing other ships the way. Since Borkum Riff pipe tobacco was introduced in 1962, however, it quickly surpassed its namesake in notoriety. "Mixture with Bourbon Whiskey" pipe tobacco is among the most popular blends offered by Borkum Riff.

CAO Flavours Pipe Tobacco
CAO has taken the amazing flavors contained in their best-selling Flavours by CAO cigars and made them available for pipe smokers using premium pipe tobaccos.

Dan Tobacco Pipe Tobacco
Selecting only the highest grades of leaf tobacco by hand and using the most refined precious aroma additives, Dan Tobacco blenders take the utmost care producing the German company's pipe tobaccos from storage to cutting, pressing, blending, and final packaging by hand.

Davidoff Pipe Tobacco
As with Davidoff's premium cigars, the luxury brand's tinned pipe tobaccos are curated for the ultimate in sophisticated smoking enjoyment. These specially selected and expertly blended high grade tobaccos create classically traditional mixtures with invitingly elegant flavors and aromas.

Escudo Navy De Luxe Pipe Tobacco
Various incarnations of Escudo Navy De Luxe pipe tobacco have been available since 1912, with this most recent reintroduction to the US market in 2006 by Scandinavian Tobacco Group of Denmark.

Esoterica Tobacciana Pipe Tobacco
Entirely made, blended, and aged in the UK British Isles, Esoterica pipe tobaccos are considered among the finest blends in the world.

J.F. Germain & Son Pipe Tobacco
J.F. Germain & Son began manufacturing tobacco in 1820 under ideal climatic conditions on the island of Jersey in the British Isles and has played an important economic role there for more than 180 years with its remarkably successful, multi-generational family business.

Mac Baren Pipe Tobacco
Mac Baren pipe tobaccos offer a delightful world full of scents and tastes derived from years of expert blending and exceptional craftsmanship. Each Mac Baren pipe tobacco blend is uniquely special, and these recipes are closely guarded secrets known to only a very few. Explore the world of Mac Baren classic, 7 Seas, and HH blends.

Middleton Pipe Tobacco
Since Middleton's inception in 1856, their focus has been on producing value priced, consistent, one-of-a-kind pipe tobacco brands and Milan Tobacconists has offered the company's pipe tobaccos and tobacco cigars for many decades.

Orlik Pipe Tobacco
L. Orlik Ltd. was founded as a pipe manufacturer in 1899 by Louis Orlik in London, England. The company used the slogan "Smoked by All Shrewd Judges" along with the image of a judge smoking an Orlik pipe in its marketing material, both of which are still displayed today on Orlik's tins of high grade pipe tobacco made in Denmark.

Peterson Pipe Tobacco
Peterson pipe tobaccos are hand-blended with the same passion and expertise the decades-old brand devotes to its pipe making, as legions of pipe smokers around the world will attest, and are offered in a variety of delightful aromatic, non-aromatic and English blends.

Seattle Pipe Club Pipe Tobacco
Pipe smokers who demand quality tobaccos have made Seattle Pipe Club's boutique blends some of the most successful in modern times. Longtime Seattle Pipe Club member and master blender Joe Lankford carefully created his signature blends for a broader audience after they were first introduced to the general public in 2007 and met with rave reviews.

Sutliff Pipe Tobacco
Henry Sutliff opened his first tobacco shop in 1849, making Sutliff Tobacco Company America's oldest pipe tobacco company. Based here in Virginia, Sutliff has also been one of Milan Tobacconists' suppliers of high quality blending components used to create our own custom-blended pipe tobacco through the decades.