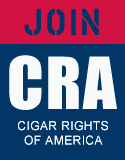 Home » Specials/What's New

Join Milan Tobacconists on Facebook, Twitter, Instagram, YouTube, and/or Pinterest by clicking on the respective logos at right. We regularly share updates on new arrivals, specials, and other news there!




Father's Day is June 20th and we're here to help. Choose the perfect present for your pipe/cigar smoking dad [or yourself] from a wide variety of gift ideas throughout our website, save an additional 10% off your qualifying order* at checkout with discount code FD2021, and everyone has a great Father's Day! If you are in our brick and mortar store during this period, simply mention FD2021 to receive the same discount.

* No minimum purchase required. Qualifying orders exclude Middleton products, Milan's Cigar & Blend of the Month products, in-store cigar special, gift certificates, taxes, shipping, and handling. Cannot be redeemed for cash, credit, or refund or used retroactively, in combination with any other discount, coupon offer, or on previous orders. Valid through 11:59 p.m. ET on Sunday, June 20, 2021.




Milan's Blend of the Month - Our Blend of the Month for June is Poochie's Blend ~ on sale all month long! A remarkably popular aromatic among our customers since its introduction eons ago, this mixture of Virginia and Green River tobaccos blended with the highest quality Black Cavendish is smooth and mild with exceptional flavors of toasted marshmallow, maple syrup, and vanilla. Blended by and named after Poochie Preston who manned the tobacco bar at Milan Tobacconists for over 35 years, Poochie's Blend should share a spot in your tobacco cellar for those "sweet tooth" moments.




Milan's Cigar of the Month - June's featured cigars are CLE Chele ~ specially priced for the entire month! The Chele is expertly blended by famed master blender Christian Eiroa with Nicaraguan binder and long filler tobaccos covered in a light blonde Ecuador Connecticut wrapper. The expertly rolled and box-pressed Chele is medium-bodied, remarkably balanced, and nuanced with notes of bread, earth, leather, white pepper, spices, and dried fruit. It's the perfect time of the year to chill with a Chele. Available in boxes and singles.




Calling All Adventurers - The new Zino Nicaragua premium cigars are inspired by cigar smokers with Zino Davidoff's sense of adventure, discovery, and zest for life. Hand rolled with a complex filler blend of the finest tobaccos from three countries and bound in rare Seminal 56 Seco leaf grown in Nicaragua, these medium-bodied cigars are finished in a silky smooth Ecuadorian Connecticut wrapper and share an earthy taste profile with notes of dark chocolate, cream, coffee, cedar, leather, nuts, and fresh spices ~ perfect for both the novice cigar smoker and connoisseur, plus they're easy on the wallet! Available in boxes and singles.




Camp Camacho Rolled Into a Cigar - Camacho's Factory Unleashed limited edition cigars are dedicated to the legacy and innovation of the famed state-of-the-art Camacho factory in Honduras and these bearers of the badge of boldness practically demand to be smoked. Packed with Camacho's legendary Corojo tobacco and covered in an exceptional, prized Ecuadorian Corojo wrapper that leaves the foot exposed for full impact on first light, these sticks are medium/full-bodied, rich, and creamy with notes of earth, cedar, spice, cacao, and pepper. Unleash the Beast! Available in singles only.




Captured Alive - Yeehaw! We were on the trail a looong time looking for the elusive Middleton bad boys Prince Albert and Carter Hall. There was an epic shootout when we found them, but we finally wrangled them into the shop, so giddyup pardners and collect your reward for being incredibly patient!




Small Leaves = Big Flavor - The new La Gloria Cubana Medio Tiempo premium cigars are named after a pair of small leaves that rarely sprout at the very top of a tobacco plant (Connecticut Habano in this case) and are a special, potent component of the Medio Tiempo's masterfully blended filler. You'll enjoy a rich and uniquely flavorful medium/full-bodied smoking experience with notes of baking spice, cocoa, and dark chocolate. Available in boxes and singles.




Cool Smoking Fiery Briars - The briar blocks selected to create Erik Nording's Group 2 Orange Grain Churchwardens are of the highest quality and contain striking grain patterns. The Danish master's choice of coloring beautifully enhances both the grain and the freehand shape, creating a uniquely Nording churchwarden pipe like no other in all the world. Has yours arrived in this newest collection?




Make Way! - Partagás cigars are staples in the humidors of connoisseurs around the globe ~ renowned for their signature taste and superb construction ~ and the storied line is now back in our humidor where it belongs after we made more room. Still covered in a special wrapper leaf grown in Cameroon for its full flavor, these medium-bodied classics are hand rolled in the Dominican Republic and offer a touch of natural sweetness and rich, subtly spicy notes. We recommend making space for them in your humidor too! Available in boxes and singles.




Do You Feel Lucky, Steampunkers? - Our brother CJ has been pretty busy with customer-commissioned cobs of late, but he finally managed to squeeze in a few for the site and they're steampunk-themed! The term "steampunk" was originally coined by a sci-fi author in the 80's to define a retrofuturistic genre and we think CJ's visual representation is on point. Steampunk isn't for everyone, of course, so be sure to check out his other Custom Cobs by CJ and give us a call toll free at 877-70MILAN (64526) or send an email to customercare@milantobacco.com to collaborate with him on your own special cob at no additional charge!




Beep Beep Beep Beep, Yeah! - Milan Tobacconists offers FREE Curbside Pickup for our local Virginia customers and it's as easy as 1-2-3 whether you opt to shop online or give us a call! We can't think of a better time of year to relax with a nice cigar and/or bowlful of pipe tobacco. Can you?