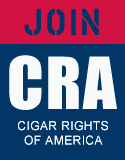 Home » Specials/What's New

Join Milan Tobacconists on Facebook, Twitter, Instagram, YouTube, and/or Pinterest by clicking on the respective logos at right. We regularly share updates on new arrivals, specials, and other news there!




The day upon which brothers and sisters of the briar celebrate the noble art and spirit of pipe smoking has arrived ~ International Pipe Smoking Day (IPSD)! Shop with us now through midnight ET (2/20/20) using your celebratory discount code IPSD when placing your order and receive 10% off* PLUS free shipping on orders of $60 or more within the continental US!

Of course, if you are in our brick and mortar store today, simply mention IPSD and you'll receive the same discount.

Now, let's raise our pipes in toast and share a bowl!


* Qualifying orders exclude all Middleton brand products, Milan's Cigar of the Month & Blend of the Month products, gift certificate purchases, taxes, exchanges, shipping, and handling. Cannot be redeemed for cash, credit, or refund or used in combination with any other discount, coupon offer, or on previous orders. Valid through midnight ET on Thursday, February 20, 2020. Limit one per customer.





Milan's Blend of the Month - Our Blend of the Month for February is Colonial Pastime ~ on sale all month long! Burleys, Virginias, Black Cavendish, and a touch of Latakia harmoniously combine to create this very unique mild to medium-bodied English/aromatic hybrid blend that many of our customers describe as magical. Subtleties of wild berries, rum, and hickory with a sweet spice on the finish will have you coming back for more. Don't worry, we made extra magic this month!




Milan's Cigar of the Month - February's featured cigars are the Alec Bradley American Classic ~ specially priced for the entire month! These premium cigars are blended with specially-aged Nicaraguan long-fillers, Nicaraguan Jalapa binder, and a Honduran-grown Connecticut Shade wrapper for a mild to medium-bodied smoke with a smooth, sweet, and complex profile. Alan Rubin blended American Classic to take you back to the simpler days of flavorful, hearty cigars that were also smooth on the palate and didn't break the bank. Available in boxes and sticks.




You Know It's a Wiley - Randy Wiley's handcrafted briar pipes range from classic beauties to wild stunners, but all are so meticulously crafted there's no doubt you're admiring a Wiley. And, those who have the pleasure of owning one [or more] know these pipes are as wonderful to smoke as to behold. Well, another spectacular collection of Randy's creations is now on the site, so you'll want to take a look at these Galleons, Old Oaks, Meteors, and Patinas soon!




It's a Party in Your Pocket - Your pocket knife, money clip, and cigar cutter are all conveniently located in your pocket with Mardi Gras' lightweight and tough stainless steel cigar knife. This great multitasking tool weighs in at a scant 2 ounces, measures just 3" long when closed, and its sharp blade easily caps a 48 ring gauge cigar with precision. Now available at Milan Tobacconists, it's time to get your Mardi Gras party started!




The Cavalry Has Arrived - Like the brigade of Nording fans that you are, you swept in and decimated the selection of Group 4 Series pipes we recently added to our site. We recovered from the siege, however, and have added another dozen reinforcements to the site and brought in more big guns in the form of Nording Giants! It's a win-win really.




How Low Did We Go? - The Shadow knows...and so will you when you add one of these hot rod inspired Forte lighters to your shopping bag. The Forte is built on a chassis that delivers consistent performance time after time, and the all metal body features a built-in razor sharp 7 mm cigar punch that folds out to prepare your cigar at a moment's notice and lights it up perfectly with a simple thumb-action ignition. Choose from a variety of finishes with high touch inserts for a solid grip like the Black Forte's classic car grill effect and the slick looking carbon fiber insert on the Silver Carbon Fiber Forte.




Your Signature Here - Your fondness for Erik Nording's Signature Rustic freehand pipes cannot be denied, which is why we're back with a new selection signed by the Danish master himself! The Signature Rustic's briar is left in its natural state, but will darken ever so slightly with every enjoyable bowlful, and you'll experience the same great smoking characteristics found in Erik's high-end series at a terrific price.