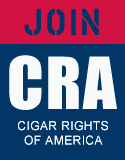 Home » Specials/What's New

Join Milan Tobacconists on Facebook, Twitter, Instagram, YouTube, and/or Pinterest by clicking on the respective logos at right. We regularly share updates on new arrivals, specials, and other news there!




Milan's Blend of the Month - Our Blend of the Month for November is Centennial ~ on sale all month! Centennial was first blended for our customers in 1982 to mark the centennial of Roanoke, Virginia ~ Milan's charming downtown home since 1912. This aromatic mixture of Golden Virginias and Black Cavendish imparts subtle notes of vanilla, a delightful hint of fruit, and moderate sweetness on the finish. Centennial is an exceptionally smooth and mild all-day pipe tobacco with a very pleasing aroma, all of which make it a wonderful blend to enjoy on a leisurely stroll through your own downtown.




Milan's Cigar of the Month - November's featured cigars are Romeo y Julieta 1875 Reserve Maduros ~ specially priced for the entire month! The Romeo y Julieta 1875 Reserve Maduro features a blackened Connecticut Broadleaf wrapper, Nicaraguan binder, and a bold blend of Nicaraguan, Peruvian, and Dominican long fillers ~ a combination that creates a rich, medium-bodied smoke with a lovely aroma and notes of coffee, nuts, and sweet spice on the finish. Revisit these tasty classics while they're on sale. Available in boxes and singles.




Just in the Nick of Time! - A gorgeous new collection of Randy Wiley's handmade briars is now on the site and not a moment too soon because we only had a few left in inventory. Randy really outdid himself too with dozens of our customers' favorites, including Galleons, Meteors, Old Oaks, Patinas, and a first-ever churchwarden! These beauties are on many a pipe smoker's holiday wish list for a reason, so don't delay if you see your dream pipe.




Fit for a King - El Rey del Mundo means "King of the World" in Spanish and the contents of of the brand's 4-Cigar Holiday Pack are fit for one! Included in the sampler are four medium/full-bodied El Rey del Mundo Oscuro premium cigars that offer a richly layered smoking experience with notes of bittersweet chocolate, espresso, earth, spice, and a subtle sweetness. A FREE branded guillotine cigar cutter is also included.




Christmas Blend is Back for the Ho Ho Holidays! - Milan's own Christmas Blend aromatic pipe tobacco is back from hiatus at the North Pole, so you too can fill your bowl with Santa's favorite blend full of cinnamon, spice, and everything nice! Milan's elves brought Virginia, Burley, and Cavendish tobaccos together to create a wonderful taste of spice, nutmeg, rum, and cranberries with a room note that everyone will enjoy this holiday season according to Mrs. Claus. Christmas Blend is available through December 31, 2022.




It's a New World - The fifth line to be released under the New World brand has arrived! New World Dorado is an all-Nicaraguan creation blended primarily with tobaccos grown in the fertile, golden-hued soil on A.J. Fernandez's Dorado farm in Estelí. This medium/full-bodied, smooth and earthy cigar is a must try with its tantalizing notes of cedar, baking spices, leather, toasted bread, and coffee. You'll want to explore this New World. Available in boxes and singles.




Something Special - Oliva's Serie V Special Sampler 5-Cigar Sampler for 2022 showcases the premium cigar maker's highly-rated, limited production Serie V Ligero Especial cigars, which deliver a full-bodied smoking experience while maintaining an unparalleled smoothness. These full-flavored cigars exhibit rich coffee and dark chocolate tones with a subtle and well balanced spiciness. Experience something special with this cedar-lined box of fantastic cigars.




Going, Going, Gone! - Mastro Beraldi pipes have been beautifully handcrafted in Rome by Aldo Pierluigi since the 1970s using the techniques and tools of true pipe-making artisans. One of our best sellers for nearly a decade, we were disappointed to recently learn that Aldo has permanently closed his business and Mastro Beraldi pipes will no longer be produced. We're bidding our five remaining Mastro Beraldi pipes a fond farewell at a discounted price in hopes that a pipe smoker who truly appreciates both Aldo's artistry and owning a piece of history will acquire one.




Pure Indulgence - Diamond Crown Black Diamond super-premium cigars just received a delicious blend tweak and stunning packaging update! With aged filler and binder tobaccos grown in the far reaches of the Fuente family farm wrapped in silky, sun-grown Connecticut Havana seed leaf with an oily sheen, the Black Diamond cigar is beautiful to behold and exceptional to smoke. Crafted at Tabacalera A. Fuente y Cia in the DR, the exceedingly rich and complex Black Diamond's core flavors of earthy, aged tobaccos are complimented by an initial burst of pepper leading to notes of spice, cedar, nuttiness, and sweetness on the finish. Indulge yourself with a stick or an entire box!




Beep Beep Beep Beep, Yeah! - Milan Tobacconists offers FREE Curbside Pickup for our local Virginia customers and it's as easy as 1-2-3 whether you opt to shop online or give us a call!