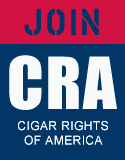 Home » Specials/What's New

SPECIALS / WHAT'S NEW
Join Milan Tobacconists on Facebook, Twitter, Instagram, YouTube, and/or Pinterest by clicking on the respective logos at right. We regularly share updates on new arrivals, specials, and other news there!




Milan's Blend of the Month - Our Blend of the Month for September is Jefferson Street ~ on sale all month!Named after the street our shop has been on for well over 100 years, Jefferson Street is a medium strength Burley blend with a smattering of Turkish and Cavendish tobaccos. This aromatic pipe tobacco offers a rich, nutty flavor with a slight hint of rum raisin, a moderately sweet finish, and a nice room aroma. Jefferson Street is a great blend AND thoroughfare ~ both well worth visiting if we do say so ourselves!




Milan's Cigar of the Month - September's featured cigars are Punch Signature ~ specially priced for the entire month. Punch Signature is a full-bodied smoke that features a stunning chocolate brown Ecuadorian Corojo wrapper grown exclusively for the line, a proprietary Connecticut Habano binder, and Nicaraguan and Dominican long-fillers. Signature does pack a bit of a punch [pardon the pun], but it's balanced and full-flavored with big notes of sweetness, pepper, spice, nuttiness, and cedar. Available in boxes and singles.




From the Verdant Valleys of Veracruz - The newest addition to the storied Partagas brand is Valle Verde, a rich and refined premium cigar named for the lush green valleys in which the wrapper leaf is grown and the first Partagas ever crafted with a Mexican San Andrés wrapper. The specially grown, unusually mellow wrapper covers Nicaraguan and Mexican San Andrés fillers bound in 2015 Cameroon leaf to create a medium-bodied and subtly spicy smoking experience balanced with flavorful notes of earth, chocolate and cocoa. Available in boxes and singles.




Staches Trimmed Here! - Handmade by the renowned Ascorti family in Cucciago, Italy, Caminetto tobacco pipes are famous for their impeccable craftsmanship, beautifully aged briar, and choice adornments. Then there's the distinctive "La Pipa del Baffo" mustache logo with its own famous story. These exceptional pieces are worth every penny, but we're taking 25% off the retail price for a limited time in case you need a trim right about now.




Bold, Balanced Bad Boys - The new Camacho Broadleaf premium cigars have arrived! Bold, balanced & big on flavor, these medium/full-bodied, rich smokes share decadent notes of dark chocolate, espresso, creamy sweetness, and earthy spices while enticing aromas of leather and oak add yet another layer of complexity. The infamous Camacho Scorpion's sting is also a little less potent with these sticks. Available in boxes and singles.




Patience Pays - The ordering queue for Randy Wiley's spectacular handmade briars was a bit longer than we're accustomed to, but Randy rewarded our patience with some of his finest Patinas, rare Nouveaus, popular Galleons, and numerous other customer favorites. If you've been patiently waiting for a special pipe that takes smoking to a new level of enjoyment, we think you may just find it in this stunning new Wiley collection AND save 20%!




Long & Lean - Forgo the hefty cigars now and then with the newest addition to the Eiroa CBT Maduro line ~ a long, lean lancero! Only a handful of truly masterful rollers are able to create these 7" x 38 premium cigars and the construction, burn, and smoke output reflect their expertise. The medium/full-bodied maduro puros are intensely flavorful with notes of dark chocolate, espresso, baking spices, and creamy cashews just to name a few. Dessert anyone? Available in boxes and singles.




Functional Flag Art - Charlie Turano III is an artist known in the sports world for creating team memorabilia with his signature bright, thick strokes of paint. A recent collaboration with XIKAR introduced Turano's talents to the cigar world with the Turano Flag Series American Flag Xi2 cigar cutters, now available here. Emblazoned with Turano's artistic vision of the American flag, these razor-sharp Xi2 cigar cutters accommodate up to 60-ring gauge cigars. Enjoy the finest cigar cut while flaunting your flag!




Beep Beep Beep Beep, Yeah! - Milan Tobacconists offers FREE Curbside Pickup for our local Virginia customers and it's as easy as 1-2-3 whether you opt to shop online or give us a call!