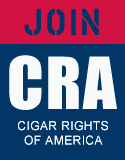 Home » Specials/What's New


Join Milan Tobacconists on Facebook, Twitter, Instagram, YouTube, and/or Pinterest by clicking on the respective logos at right. We regularly share updates on new arrivals, specials, and other news there!




Milan's Blend of the Month - Our Blend of the Month for January is Milestone ~ on sale all month long! Milan's Master Blender David Meyer brought together aged Golden and Red Virginias, select Burleys, and other proprietary high-grade tobaccos to create this exceptional non-aromatic pipe tobacco blend to mark one of our own milestones. Milestone has a pleasant room note and is medium in strength, yet smooth on the palate. Tantalize your taste buds with hints of nutmeg, caramel, and a sweet spice on the finish. Celebrate your own milestones in the New Year with our Milestone!




Milan's Cigar of the Month - January's featured cigars are Camacho Connecticut ~ specially priced for the entire month! These cigars are perfect for those craving something "milder-mannered" without sacrificing flavor. Offering a smooth medium-bodied smoke with an intense creaminess that rounds out the spicy kick of the Corojo binder, the blend is pulled together with an Ecuadoran Connecticut wrapper to further deepen the flavor. Just keep in mind that it IS still a Camacho! Available in boxes and sticks.




Roll with It - Mac Baren's master blenders have sprinkled a bit of magic dust on their new Vanilla Roll Cake. Non-aromatic pipe smokers will enjoy this medium-bodied aromatic's foundation of exceptional natural tobacco flavor derived from hand-selected Virginias and Golden Cavendish tobaccos. The magic dust is the gentlest note of natural vanilla, which makes Vanilla Roll Cake equally appealing to fans of aromatic blends and adds a delightful room note to the whole smoking experience. Hop on the Magic Bus!




Serious Fuel for the Seasoned Smoker - The new Diesel Esteli Puro cigars are so named because all of the tobacco used to produce them originate from A.J. Fernandez's farms in Estelí, Nicaragua ~ a region well known for growing strong, spicy leaf. Esteli Puros are bold and unique with deep, balanced flavors and notes of leather, earth, nuts, chocolate, espresso, and plenty of spice. These medium/full-bodied premium smokes are also hand-rolled in Estelí at Tabacalera A.J. Fernandez de Nicaragua, so it just doesn't get more "puro" than that. Available in boxes and sticks.




Hello Again, But Is It Goodbye? - A small, special group of Mastro Beraldi handmade briars has arrived from Italy, but the importer said these are the last remaining pipes father and son Aldo and Andrea Pierluigi crafted before discontinuing operations due to the pandemic. These remarkable and unusual pipes have consistently captured the hearts of our customers over the years, so we certainly hope to see more of the father/son team's imaginative work in the future. Sadly, there is a big question mark hovering over their return to pipe making. These handmade pipes are 10% off for as long as they last.




By George, We Did It - We finally have enough Eiroa Dark limited production premium cigars in inventory to announce their availability in our online store...for a few days anyway! These Honduran puros are covered with a gorgeous wrapper leaf grown in very limited quantities and selected for its specific rich, dark coloring. The high-priming Corojo filler and binder tobaccos are fermented for two to three years for additional body and strength ~ giving these full-bodied, full-flavored powerhouses their complexity and tasty notes of baking spices, citrus, white pepper, and nuttiness. Available in boxes and singles. Don't dillydally!




Timing is Everything - We were hoping to share these exceptional Wiley briars with you before the holidays, but we're ushering in the New Year with them instead! This group of handmade rustic Galleons, Meteors, Old Oaks, and stunning Patinas will smoke like a dream because they reflect Randy's impeccable attention to briar, color, and texture selection, stem work, weight and balance. Sure, we're a little late, but what could be better than kicking off the New Year with a new Wiley at 20% off?




Behold the Great Pyramid of Perla - J.C. Newman Cigar Company has given their Perla Del Mar premium cigars a fresh new look, amped up the blend just a smidge, and added a brand new Corojo line! These cigars are hand rolled in Esteli, Nicaragua, with aged binder and long filler tobaccos from four different Nicaraguan regions and then "Tampa-style pressed" in more of a rectangular shape versus the company's original square-pressed version. While considered by many Perla fans to be even better than the originals, you'll be pleased to know that they remain wallet-friendly. The bad news is demand is outstripping supply at the moment. Available in boxes and singles.




The B-Boys are Back and They Brought Friends! - We have Bari, Barontini, Ben [Wade], Bjarne, Boswell, Butz Choquin...all semi-retired champions ready to give it a go again if that's your jam! There are other great estates too, but the Baris and Boswells are in it to win it and seriously repping in this round ~ proving once again that you can teach old pipes new tricks.




Beep Beep Beep Beep, Yeah! - In case you haven't heard, Milan Tobacconists offers FREE Curbside Pickup for our local Virginia customers and it's as easy as 1-2-3 whether you opt to shop online or give us a call! We can't think of a better time of year to relax with a nice cigar and/or bowlful of pipe tobacco. Can you?