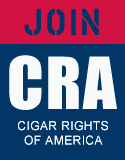 Home » Specials/What's New

Join Milan Tobacconists on Facebook, Twitter, Instagram, YouTube, and/or Pinterest by clicking on the respective logos at right. We regularly share updates on new arrivals, specials, and other news there!




Milan's Blend of the Month - Our Blend of the Month for May is Black Gold ~ on sale all month! This rich, smooth smoking aromatic pipe tobacco marries Black and Aged Maduro Cavendish with a light vanilla casing, mahogany colored Burley, and just the right touch of Virginia Flake for added sweetness. Black Gold has a pleasant room note and offers up some tasty nuances of dark chocolate, black coffee, and hints of vanilla, which is why it pairs particularly well with a cup of joe.




Milan's Cigar of the Month - May's featured cigars are Camacho Nicaragua ~ specially priced for the entire month! Camacho Nicaragua is an excellent premium stick blended with tobaccos from four countries ~ including Nicaragua ~ and harnesses the sweet, spicy, and oaky flavors that define tobacco from that region. The Nicaraguan long filler is joined by tobacco from Honduras and the Dominican Republic for added dimension, bound in Honduran leaf and finished in a milk chocolate colored wrapper from Ecuador. You'll enjoy a medium-bodied, full-flavored smoke with notes of dark chocolate, pepper, fruit, and leather. The infamous Camacho Scorpion's sting is also a little less potent. Available in boxes and sticks.




What's In a Name? - Well, if you recognize the names Galleon, Meteor, Old Oak, and Patina, you know that more Wiley pipes have arrived! Born in the USA, Randy Wiley's handmade briars are soothing to the eye, comfortable in the hand, and take pipe smoking to another level. We think there's a little something special for everyone in this newest collection from our longtime friend. See if you agree!




1935 Was a Great Year! - Marking the iconic Montecristo brand's 85th anniversary, Altadis collaborated with cigar maker A.J. Fernandez to create the Montecristo 1935 Anniversary Nicaragua. These bold and earthy, soft-pressed Nicaraguan puros with notes of leather, baking spice, espresso, and caramel are exceptional milestone markers that our in-store customers have been enjoying quite a bit. 😋 Now they're available in our online store too!




Fire & Ice - Erik Nording's Group 2 Orange Grain Churchwardens are created from high quality briar blocks with striking grain patterns that resemble flames licking at a bowl of tobacco. Yet, for all their fiery appearance, the Danish master's freehand churchwardens are some of the coolest smokers around in more ways than one. Has yours arrived in this new group?




Dad's Day is Coming - The Diamond Crown Royal Sampler is back and gives "King for a Day" a whole new meaning. This outstanding sampling of J.C. Newman Cigar Company's cigar royalty offers a range of medium- to full-bodied smoking experiences with an enjoyable variety of sweet to savory notes. Treat your dad and/or yourself like a king with this exquisite entourage. 👑




From Italy with Love - If you smoke a pipe, you're likely familiar with the Caminetto brand owned by the renowned Ascorti family of pipemakers in Cucciago, Italy. These storied pipes are currently carved by third generation craftsman Tomasso (Tommi) Ascorti with choice aged briar using traditional techniques and the highest quality acrylic and other adornments as did his father and grandfather before him. "The pipe with the mustache" offers superb craftmanship, superior smoking characteristics, and stunning aesthetics. A beautiful new selection of Tommi's Caminetto pipes has just been added to our site and they're 10% off!




Unleash the Beast ~ Part 2! - Camacho Factory Unleashed 2 is the second limited edition release in the Unleashed series, which is dedicated to the legacy and innovation of the famed state-of-the-art Camacho factory in Honduras, and these bearers of the badge of boldness practically demand to be smoked. Packed with Camacho's legendary Corojo tobacco bound in Nicaraguan leaf, the Unleashed 2 is covered in an exceptional Ecuadorian Connecticut wrapper that leaves the foot exposed for full impact on first light. These rich and creamy sticks are medium-bodied with notes of earth, cedar, spice, cacao, and pepper. Whether you lean toward mild or full-bodied cigars, Unleashed 2s are for you and a must try before they disappear. Available in singles.




Beep Beep Beep Beep, Yeah! - Milan Tobacconists offers FREE Curbside Pickup for our local Virginia customers and it's as easy as 1-2-3 whether you opt to shop online or give us a call!